Battery holders are critical components in electronics that provide a safe and secure way to hold batteries in place. Whether you're a hobbyist, technician, or engineer, understanding the different types of battery holders and their applications is critical to a successful electronics project.
From AA batteries to coin cell holders, this complete guide will walk you through everything there is to know about battery holders. Whether you're a beginner or a seasoned pro, this guide will be an invaluable resource for all your battery holder needs.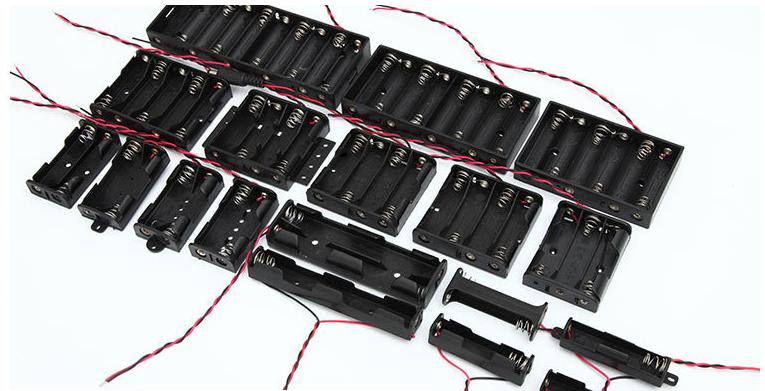 What is a Battery Holder?
The battery holder, also known as the battery box or battery pack, is a power supply device that connects one or more sets of batteries together. These batteries can be lithium-ion batteries, nickel-metal hydride batteries, lead-acid batteries, etc. The battery box usually consists of the battery pack, control circuit, protection circuit and connector.
The battery pack connects the batteries to form a power supply of equal voltage and capacity. The control and protection circuit is used to monitor the working status of the battery pack and protect the battery pack from negative effects such as overcharge and over-discharge. Connectors are used to connect the battery box to other devices.
A battery holder utilizes coiled spring wire and flat tabs to ensure proper contact with battery cells, creating a secure electrical connection. Additionally, external connections are established through contacts with various components: pins, solder lugs, surface mount feet, and wire leads.
In the case of dry cells, they have electrical contact with the terminals of the battery. As for wet ones, cables are usually connected to the terminals.
Types of battery holders
Holder with two batteries side by side is the most common type. The design can hold two electrical connectors from the top to the bottom. This makes it easy to connect the two in series for higher voltage output.
A commonly used variant is referred to as a "single-cell holder." It is specifically designed to accommodate a larger single-cell battery and is equipped with three connections. These connections include terminals for both positive and negative sides, followed by an additional third contact.
Another type is named an "in-line connection". It has four terminals: two for input voltage and two for output terminals (both with + and -).
There are a variety of battery holders available for different types of batteries. These include battery snaps, coin cell battery holders and component clips. The battery clip is designed for 9V batteries and provides a secure connection. The coin cell battery holder is designed specifically for round coin cells to ensure a snug fit. Component clamps are multi-purpose clamps that use spring tension to hold the battery securely in place.
Types of Battery Holder Mounts
There are several types of battery holder mounts available, including: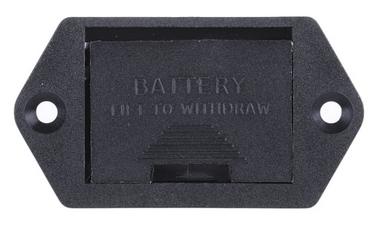 Panel Mount
A panel mount battery holder is a specialized compartment specifically designed to house cells for providing power to a device. It can easily be inserted into the designated cavity within the device, allowing for convenient removal when batteries need to be replaced. These holders are typically secured in place either through screwing or by utilizing flange panels for added stability and security.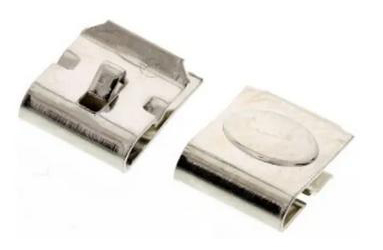 Slide-In Mount
This type of installation utilizes a sliding mechanism for the insertion and removal of the battery. It is widely used and cost-effective. The battery is secured in place by the opposing force exerted by the cap or two terminals, ensuring reliable and dependable performance.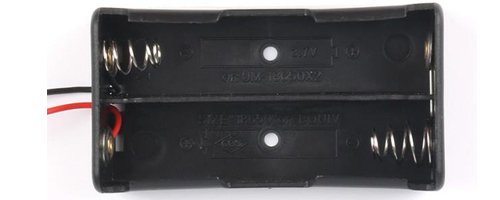 Chassis Mount
This particular mount is securely affixed within the primary structure of the device to a surface plate. These mounts are available in both plastic and metal materials.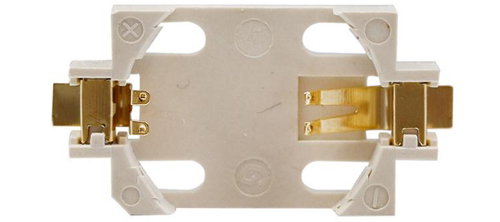 PCB Mount
The PCB Mount is specifically designed for battery placement on a PCB. It features sharp pins positioned along the perimeter, allowing for secure attachment onto the PCB. While commonly utilized for coin cells, these mounts are also available for AAA or AA cells.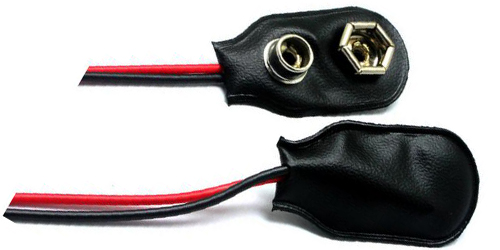 Strap & Lead
They are not complete housing units, but allow the battery to be attached to electronics or a stand. It only has one wire and two snaps to hold the battery in place. Battery replacement becomes easy this way.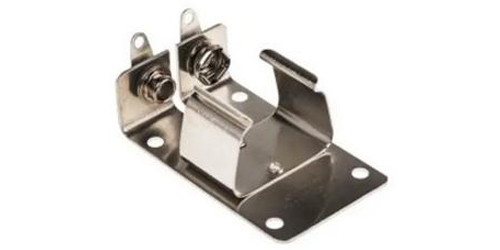 Snap-In Mount
The mounting system features tensioned metal clips that securely hold the cell in place. To install, simply push the battery into the housing until it snaps securely in place. This type of mount is ideal for systems that experience shocks and vibrations on a regular basis.
Wire Lead Mount
This particular mount offers a high degree of versatility in terms of its usability across various locations. It features two wire leads on one end, allowing for easy connection to the desired device for power supply.
Surface Mount
Typically utilized for coin cells, this type of mount is situated horizontally within the device or circuit. It features an exposed face and button terminal contacts.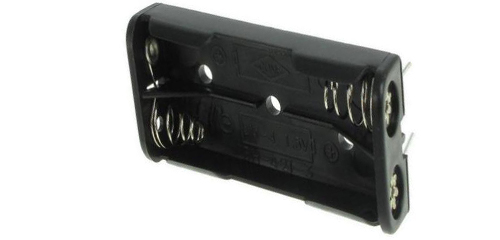 Through-Hole Surface Mount
This product is specially designed for use in situations where space is limited and batteries need to be securely held. Rather than being inserted into a device cavity, this product is affixed to the surface of the device using strategically placed holes.
Choosing the right Battery Holder
The type of battery holder required depends on the following factors:
Size of battery used (AAA, AA, C, D, etc.)
Number of batteries used
Compatibility of batteries used with battery holders
Contact and terminal styles
Battery holders are often designed for a specific type of battery, but some holders can accommodate various batteries with different chemistries. However, it is important to consider that if a battery holder contains cells of different chemistries simultaneously, the power output will be limited by the weakest cell. To ensure optimal performance, it is advisable to use batteries with the same chemistry.
Conclusion
Battery holders and connectors are key components in various electronic devices, tools, and other modern devices, despite being often considered simple and affordable.
To ensure a successful purchase of a battery holder from BITUO's supplier, it is crucial to have knowledge about the various types of battery holders, the different battery sizes and types they can accommodate, and the most suitable mounting method for your intended application. This understanding will enable you to make an informed decision when selecting a battery holder.
For further advice on battery holder installation or any other inquiries regarding batteries, chargers, and related accessories, please don't hesitate to contact us at [email protected]. You can also visit our website, www.bituoelec.com, for more information on battery holder installation and additional resources to assist you in understanding and purchasing the right products. We are here to help!